Nerves were running high recently in the Peppermill Kitchen – the time of our first Hygiene/Health & Safety inspection was upon us! I had visions of this old Headmistress type figure from the council, tutting at the way we'd placed a fork incorrectly on the sideboard but how wrong I was. The lady from Bristol City Council was lovely, we had no need to worry and I'm pleased to report we passed with the highest distinction – 5 out of 5!! Phew….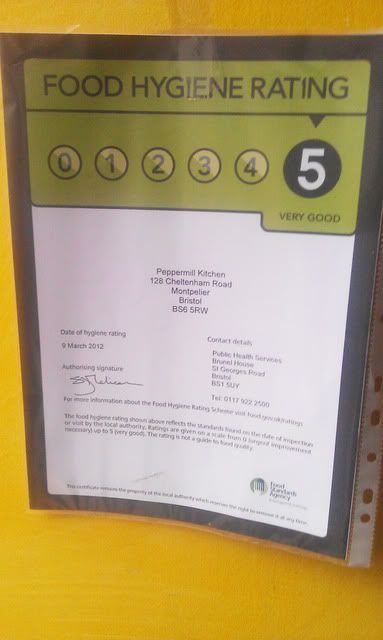 We're over the moon the council have reaffirmed our strict hygiene standards here at Peppermill Kitchen but despite the top rating, we still feel like our kitchen deserves some love and attention so the paint brushes and rollers have come out. Watch this space for updates – clean, bright and very white is the thinking behind the new paint job……
I bid you farewell until next time Peppermillions!